HESC Power Dash Analytics
We make your data work for you
Harness the Strength of your DATA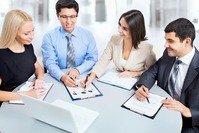 By tapping into the vast potential of data analytics we are able to accelerate the achievement of your company's strategic objectives.
Leverage the Intelligence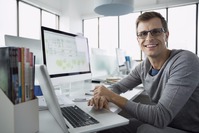 We offer customized ways to capitalize on data to deliver market intelligence that you can leverage through enhanced decision-making.
Full service for your BUSINESS
Learn more about our services
Database Development & Optimization

Testimonials
Read what our clients have to say
Tanuja Gill

Quality Manager / Edward B. Beharry & Co. Ltd.

"KPI Dashboards developed for our Quality Management System has made analysis of data effective and efficient. This not only helps to save time but gives us insight to make better decisions "
Satesh Singh

Local Marketing Manager /

Edward B. Beharry & Co. Ltd.
"HESC has made the preparation of reports easy, fast and effective by allowing us to do detailed analysis of large amount of data. These Dashboards are customized and interactive with a user interface designed to suit our needs.
The support and training provided has effectively allowed us to implement and use BI Solutions giving us critical reports on sales and staff activities."